Wanda Jimbles is a fictional character played by Mike Graten in the film Ressl X.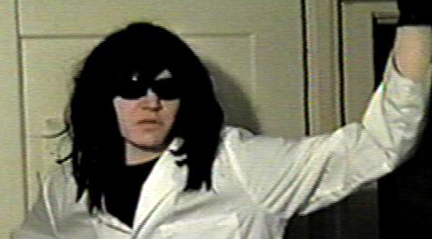 One of the scientists working in the Ressl X Project, Wanda had always dreamed of a better world with The Ressl at their command. However, when things went awry, she was instrumental in convincing Dirtbag to hire K-Jaxx's Agency of Ass Kicking to stop the menace.
She is currently in a relationship with K-Jaxx.
Affiliations
Edit
Appearances
Edit
Ad blocker interference detected!
Wikia is a free-to-use site that makes money from advertising. We have a modified experience for viewers using ad blockers

Wikia is not accessible if you've made further modifications. Remove the custom ad blocker rule(s) and the page will load as expected.