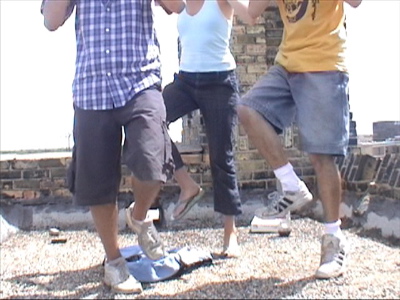 Trespassing: An Adventure (2003) is a short movie created by Colin Froeber and Nikki Rodenburg.
Main Details
Edit
Plot Summary
Edit
Trespassing: An Adventure is a documentary/music video chronicling the three co-stars' adventures bike-riding, trespassing, picnicking, harmonica-playing, and dancing on rooftops in downtown Fargo, North Dakota.
Production Information
Edit
The movie is set to You Are Beautiful by Morten Abel.
The "true" story told by Nikki Rodenburg and Ben Gunderson over the end credits was later exposed as a lie told to Rodenburg by Gunderson and Colin Froeber.
External Links
Edit
Ad blocker interference detected!
Wikia is a free-to-use site that makes money from advertising. We have a modified experience for viewers using ad blockers

Wikia is not accessible if you've made further modifications. Remove the custom ad blocker rule(s) and the page will load as expected.