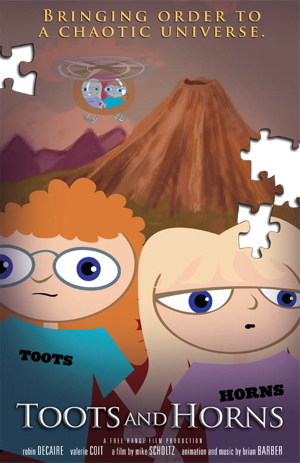 Toots and Horns (2005) is an 8-minute documentary created by Mike Scholtz and Brian Barber.
Main Details
Edit
Plot Summmary
Edit
A team calling itself Toots and Horns enters an annual jigsaw puzzle derby in Duluth, Minnesota. This short film documents their two-day struggle to defeat the reigning puzzle champions.
Production Information
Edit
Toots and Horns contains several minutes of animated footage inspired by the Powerpuff Girls and the Superfriends.
Other Information
Edit
Film Festivals
Edit
External Links
Edit