The Slumber Party is a short sketch from the 3600 Seconds 2002 Season.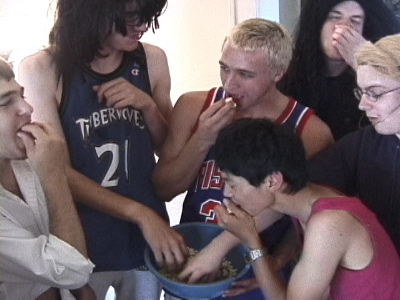 Plot Summary
Edit
Janny Jan Jan Jr. Shavado hosts a slumber party for her friends. They play truth or dare, have a pillow fight, dance to No Scrubs by TLC, and share popcorn with TV's John Stamos.
Ad blocker interference detected!
Wikia is a free-to-use site that makes money from advertising. We have a modified experience for viewers using ad blockers

Wikia is not accessible if you've made further modifications. Remove the custom ad blocker rule(s) and the page will load as expected.