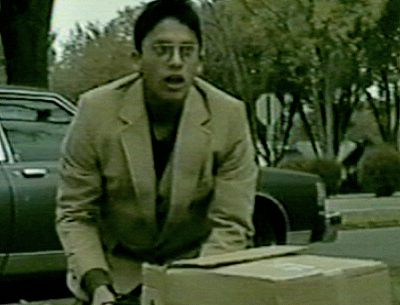 Professor Jimbles is a fictional character played by Dan Munoz in the film Ressl X.
Main Details
Edit
Seymoure Jimbles began the Ressl X Project in the early nineties to gather information on the evil creature known as The Ressl. When funding for his project began to run out, and the U.S. Government became unhappy with his leadership, Jimbles was replaced by his protege Dirtbag. Father of Wanda Jimbles and inventor of the battle robot Treat, Jimbles now works as the maintenance man for Mrs. Herman's apartment building, who he has started dating.
His unprofitable hobby for inventing eventually led to his divorce from Mrs. Jimbles.
Affiliations
Edit
Appearances
Edit
External Links
Edit
Ad blocker interference detected!
Wikia is a free-to-use site that makes money from advertising. We have a modified experience for viewers using ad blockers

Wikia is not accessible if you've made further modifications. Remove the custom ad blocker rule(s) and the page will load as expected.