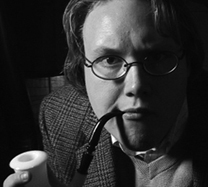 Professor Andre Popov is a fictional character portrayed by a number of different actors in movies made for the 2006 48 Hour Film Project.
Popov was the assigned character for the 2006 competition.
The occupation of the character was officially listed as "visiting professor," and the first name could be Andre or Andrea.
49 Hour Films, producers of The Last Mage (2006), won Best Use of Character.
List of Actors Who Have Played Professor Andre/Andrea Popov
Edit
Ad blocker interference detected!
Wikia is a free-to-use site that makes money from advertising. We have a modified experience for viewers using ad blockers

Wikia is not accessible if you've made further modifications. Remove the custom ad blocker rule(s) and the page will load as expected.