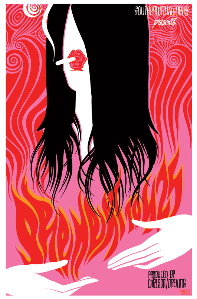 Preheat to 425 (1999) is a short 16mm film created by Southpaw Filmworks.
Main Details
Edit
Plot Summary
Edit
An adorable baby's life is imperiled when left in the care of a hopped-up babysitter.
Production Information
Edit
Originally, Natalie Smith, who had recently appeared in Girl on the Moon, had agreed to play the role of the mother in Preheat to 425. She dropped out of the project on the day of shooting, and E.E. Holtgrewe's mother Jen Watschke stepped in to play the part. The movie was shot in a single day.
Other Information
Edit
Film Festivals
Edit
External Links
Edit
Ad blocker interference detected!
Wikia is a free-to-use site that makes money from advertising. We have a modified experience for viewers using ad blockers

Wikia is not accessible if you've made further modifications. Remove the custom ad blocker rule(s) and the page will load as expected.