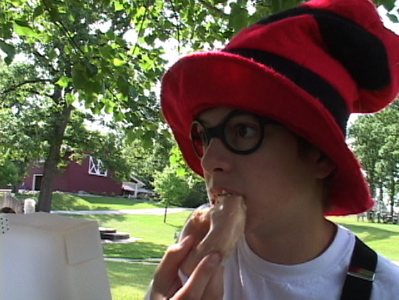 Pepper, the faithful manservant of Wentworth Beddywetter, is a fictional character portrayed by Tony Grosz during the 2006 season of Trollwood News at Noon. Pepper was named after his neighbor's (Darrek Crissler) new puppy, which was a black Labrador Retriever.
About Pepper
Edit
As the long-suffering aide to Beddywetter, the mute Pepper is usually sent to retrieve rare species of wild animals and Wentworth's morning snacks, which include Krispy Kreme donuts and Organic Gorilla Munch.
Ad blocker interference detected!
Wikia is a free-to-use site that makes money from advertising. We have a modified experience for viewers using ad blockers

Wikia is not accessible if you've made further modifications. Remove the custom ad blocker rule(s) and the page will load as expected.