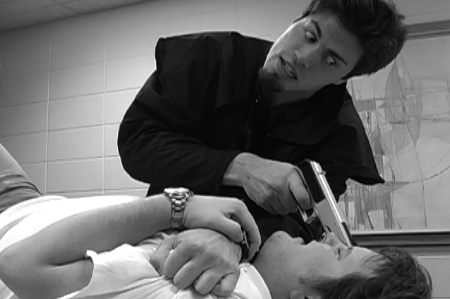 Path (2003) is a short movie created by Erik Wohlrabe. It was part of the Zombie Fights Shark (2003) public presentation of short movies.
Main Details
Edit
Plot Summary
Edit
A political dissident and spy finds a strange connection with a man he must murder to get important information to his superiors.
Production Information
Edit
It is based on Jorge Luis Borges's short story The Garden of Forking Paths.
External Links
Edit
Ad blocker interference detected!
Wikia is a free-to-use site that makes money from advertising. We have a modified experience for viewers using ad blockers

Wikia is not accessible if you've made further modifications. Remove the custom ad blocker rule(s) and the page will load as expected.