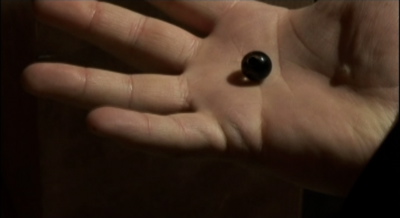 One in Nine (2006) is a movie written and directed by Mike Stromenger and produced by Kak Lee.
Main Details
Edit
Plot Summary
Edit
The death penalty has been abolished and the punishment for murder, however slight, is life in prison. These two factors lead to a problem: prison over-population.
A solution is needed...
Prisoners in groups of nine are taken to an off-shore facility and locked in a room. There, supervised by an enigmatic Director and his brutish Assistant, the nine are forced to participate in a game that will reward the last one standing with a full government pardon.
The stakes are high and the reward great. But does the end justify the means? Only one will find out...
Production Information
Edit
A fundraiser screening of the movie was held on November 18, 2006 at the Fargo Theatre in order for the filmmakers to raise money to finish the audio. A brief article by Chris Jacobs discussing the movie appeared in that same week's High Plains Reader.
Other Information
Edit
Film Festivals
Edit
External Links
Edit
Ad blocker interference detected!
Wikia is a free-to-use site that makes money from advertising. We have a modified experience for viewers using ad blockers

Wikia is not accessible if you've made further modifications. Remove the custom ad blocker rule(s) and the page will load as expected.