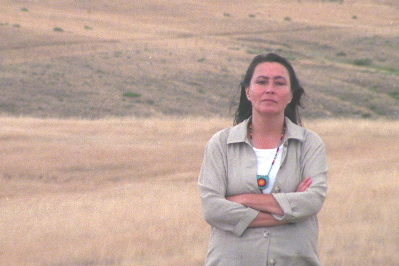 Homeland: Four Portraits of Native Action (2005) is a movie created by Roberta Grossman.
Main Details
Edit
Plot Summary
Edit
As it appeared in the 2006 Fargo Film Festival program: From Alaska to Maine, Montana to New Mexico, Native American activists are fighting the "New Indian Wars" to both preserve their sovereignty and protect Indian lands against disastrous environmental hazards. Nearly all Indian nations sit on land threatened by toxic waste, strip mining, oil drilling and nuclear contamination. At time when 30 years of environmental law is being dismantled, Native Americans are organizing to fight corporations and government. This feature-length documentary chronicles the dramatic efforts of five remarkable Native American activists dedicated to protecting their lands against environmental hazards, preserving their sovereignty and ensuring the cultural survival of their people.
Production Information
Edit
Other Information
Edit
Film Festivals
Edit
External Links
Edit
Ad blocker interference detected!
Wikia is a free-to-use site that makes money from advertising. We have a modified experience for viewers using ad blockers

Wikia is not accessible if you've made further modifications. Remove the custom ad blocker rule(s) and the page will load as expected.