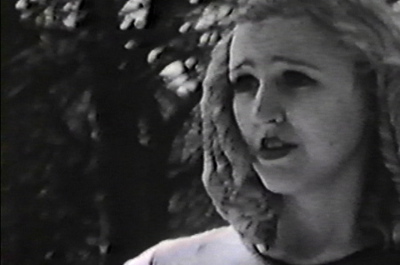 Fat Lady and Small Dog is a short Super 8mm film created by Jim Bregi.
Main Details
Edit
Plot Summary
Edit
A woman dreams of being in a romantic silent movie.
Production Information
Edit
Fat Lady and Small Dog was made for a class taught by Ted Larson at Minnesota State University Moorhead. Principle photography was shot on April 10, 1993 at Island Park in Fargo. Inspired by Federico Fellini and F.W. Murnau films (namely Sunrise, which is playing on the television at the end of FLSD). The name of the film can be credited to Lisa Moes and one of her random observations. The primary score was composed and performed live by David Knutson who at the time was manager of the Fargo Theater.
Other Information
Edit
Photo Gallery
Edit
External Links
Edit
Ad blocker interference detected!
Wikia is a free-to-use site that makes money from advertising. We have a modified experience for viewers using ad blockers

Wikia is not accessible if you've made further modifications. Remove the custom ad blocker rule(s) and the page will load as expected.