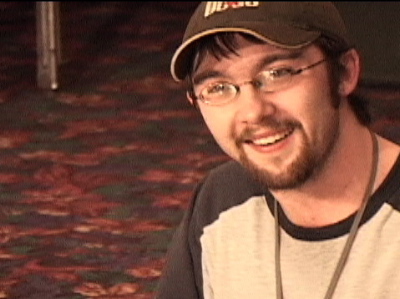 Dan Hovland (1981-2005) was a filmmaker and writer. He died in MeritCare Hospital in Fargo, North Dakota, following complications from surgery. Dan attended elementary school in Buffalo, North Dakota and graduated from Maple Valley High School in 2000. He graduated from Minnesota State University Moorhead in 2004.
Dan married Erin Cramer of Huron, South Dakota on June 28, 2003. Their daughter is named Laura Grace. At the time of his death, Dan was employed at Prairie Public Television, the Century Theatre, and the Redhawks Stadium, which allowed him to enjoy his three favorite things: TV, movies, and baseball.
His movie To Have and to Hold (2003) played in the Fargo Film Festival.
Dan's funeral was held on July 22, 2005 at Trinity Lutheran Church in Ayr, North Dakota. Dan's gravesite is in Buffalo Cemetery in Buffalo, North Dakota.
Filmography
Edit
As Director
Edit
As Writer
Edit
As Miscellaneous Crew
Edit
External Links
Edit
Ad blocker interference detected!
Wikia is a free-to-use site that makes money from advertising. We have a modified experience for viewers using ad blockers

Wikia is not accessible if you've made further modifications. Remove the custom ad blocker rule(s) and the page will load as expected.