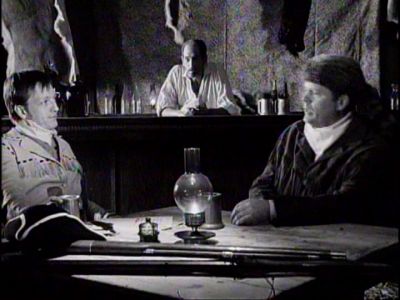 Bill and Meriwether's Excellent Adventure (2006) is a 19-minute 16mm film created by Tom Brandau.
Main Details
Edit
Plot Summary
Edit
In the fall of 1804, Meriwether Lewis, William Clark, and the Corps of Discovery halted the progress of their expedition several hundred miles up the Missouri River and made preparations to winter in a Mandan Indian village... or did they? What if the Lewis and Clark Expedition never got any farther than St. Louis?
Production Information
Edit
The movie played in the 2006 Fargo Film Festival and the 2006 Forx Film Fest (winning "Best Short" at the latter). Bill and Meriwether's Excellent Adventure was shot on 16mm black and white film.
Other Information
Edit
Film Festivals
Edit
External Links
Edit
Ad blocker interference detected!
Wikia is a free-to-use site that makes money from advertising. We have a modified experience for viewers using ad blockers

Wikia is not accessible if you've made further modifications. Remove the custom ad blocker rule(s) and the page will load as expected.