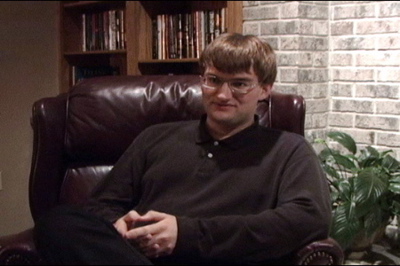 Benjamin Carr Moen (2005) is a short documentary created by Toby Jones. It was made for his introduction to filmmaking class at the Minneapolis College of Art and Design.
Main Details
Edit
Plot Summary
Edit
Benjamin Carr Moen examines the life of its titular subject, a strange but intelligent individual with a memorable personality.
Production Information
Edit
The film was featured as part of the Made @ MCAD exhibition in March 2006 and the 2006 Free Range Film Festival.
Other Information
Edit
Film Festivals
Edit
External Links
Edit
Ad blocker interference detected!
Wikia is a free-to-use site that makes money from advertising. We have a modified experience for viewers using ad blockers

Wikia is not accessible if you've made further modifications. Remove the custom ad blocker rule(s) and the page will load as expected.