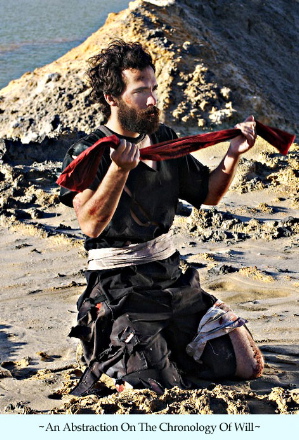 An Abstraction on the Chronology of Will (2006) is a movie created by Ben Collins and Kevin Phillips of the creative production collective, Dandy Dwarves.
Main Details
Edit
Plot Summary
Edit
William Porten, a twenty-something nobody, loses what little passion he has for life after an unfortunate breakup with his longtime girlfriend. After tumbling into utter depression and despair, William is coerced into joining an elite Special Operations military unit by his high-ranking father. Without any remaining purpose in his life, he lives with a sustained note of danger; coming as close to death and destruction as humanly possible until he is faced with a firing squad in the middle of a desert wasteland. Through an act of divine intervention, his life is saved and his will to live is revitalized.
Production Information
Edit
Other Information
Edit
Photo Gallery
Edit
External Links
Edit
Ad blocker interference detected!
Wikia is a free-to-use site that makes money from advertising. We have a modified experience for viewers using ad blockers

Wikia is not accessible if you've made further modifications. Remove the custom ad blocker rule(s) and the page will load as expected.