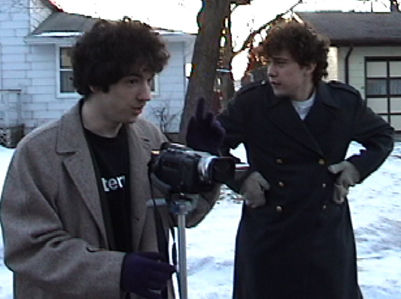 AJ Goes to France Documentary (2006) is a movie by Tom Seim that documents the making of the movie, AJ Goes to France.
Main Details
Edit
Plot Summary
Edit
With a hand-held camera, Tom Seim follows Toby Jones, Danny Davy, and AJ Thompson from day one of pre-production to the exciting conclusion of the premiere of the movie AJ Goes to France.
Production Information
Edit
The events covered in the documentary took place from November of 2004 to 2006. The film is roughly 45 minutes long and is included as part of the AJ Goes to France DVD as an extra feature.
External Links
Edit
Ad blocker interference detected!
Wikia is a free-to-use site that makes money from advertising. We have a modified experience for viewers using ad blockers

Wikia is not accessible if you've made further modifications. Remove the custom ad blocker rule(s) and the page will load as expected.